I started my seeds off, I thought I would try using proper seed and cutting compost with a bit of vermiculite.
Progression.
This time last year, I would have had only one bag of potting compost in the garden.
Now I understand the need for ericacious soil for my blueberries, John Innes No 3 for the new addition of raspberry canes, seed and cutting compost and a bag of soil improver to mix with that from the compost heap and lavish on the garden.
Blogs give you the ability to look back at where you were and how far you've come (hopefully).
Snow is on the cards so I shall wait a little long before I dig all the beds over.
There's alot of gardening going on inside my head.
Plans being laid.........
......and seeds are just germinating all over the place.
I had thought it would take longer, I thought that maybe there wasn't enough daylight or warmth.
Not for the first time, I was wrong.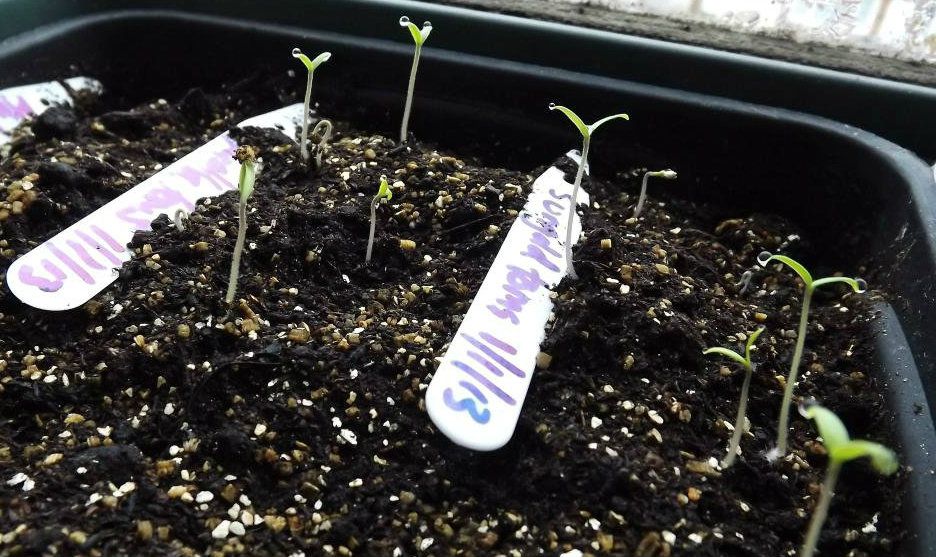 So far breaking ground are sungold, tigerella and alicante toms, coriander, fenugreek and some dianthus edwardiana. No action from the chillies, pepper or aubergine yet but that is to be expected.
It's almost overwhelming but I have plans for all of these, I hope that they can be nurtured and will be sell able at an Easter fair. So I foresee months of juggling space and I have a feeling the kitchen and all the window ledges will be full.
Such fun!
x